text.skipToContent
text.skipToNavigation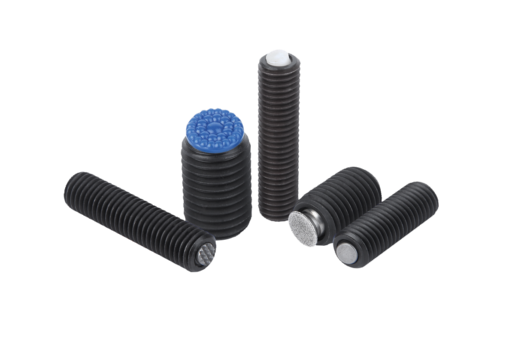 Self-aligning pads, adjustable, with O-ring and hexagon socket Form C, flattened steel ball smooth from €35.67

plus sales tax

plus shipping costs

Self-aligning pads, adjustable, with O-ring and hexagon socket Form F, flattened steel ball with diamond grip from €37.33

plus sales tax

plus shipping costs

Self-aligning pads, adjustable, with O-ring and hexagon socket Form K, flattened POM ball smooth from €34.52

plus sales tax

plus shipping costs

Self-aligning pads, adjustable with O-ring and hexagon socket, Form O, stainless steel ball with diamond impregnated face from €34.86

plus sales tax

plus shipping costs

Self-aligning pads, adjustable with O-ring and hexagon socket, Form P, stainless steel ball with polyurethane face from €33.83

plus sales tax

plus shipping costs
Description
Body carbon steel.
Ball:
Form C, F, tool steel.
Form K POM.
Form O stainless steel diamond impregnated.
Form P stainless steel with polyurethane surface.
Body tempered, black oxidised.
Ball:
Form C, F hardened, black oxidised.
Form K POM ball, white.
Form O surface comparable to 100 grade abrasive grit.
Form P polyurethane, hardness 60 Shore.
Self-aligning pads are used to support and clamp unmachined and machined workpieces.
They also serve as stops, supports and thrust pads in fixtures and toolmaking.

Ball secured against rotation.

Form O: The abrasive diamond surface is bonded firmly to the ball. It is ideally suited to supporting smooth or slippery applications with a minimum of clamping pressure. This allows the diamond particles to get a firm grip on a very small area with minimum damage to the surface.
The diamond surface offers excellent wear resistance.

Form P: The polyurethane surface is vulcanised firmly to the ball. It is abrasion-resistant and does not discolour. Offers optimum protection against damage to delicate surfaces. The pearl-like surface gives a firm grip and allows air to escape so as to prevent any suction effect between the contact surface and the toggle locator.
The built-in O-ring holds the ball in place and keeps dirt and foreign particles out, ensuring uniform movement.
The hexagon socket allows easy adjustment and positioning in through holes.
Form C: flattened steel ball, smooth
Form F: flattened steel ball, with serrations
Form K: POM ball, flattened, smooth
Form O: stainless steel ball diamond impregnated
Form P: stainless steel ball with polyurethane surface